This is a high-performance filter that intercepts fine particles (PFE 99%) and maintains its antibacterial and antiviral properties for up to three days using the antibacterial and antiviral material "Earth Plus™" and the nano-fiber filter "NafiaS®" developed by Shinshu Ceramics Co.
Earth Plus™ has been installed in more than 1,300 hospitals as an air purifier filter and has a strong track record as an antibacterial and antiviral material.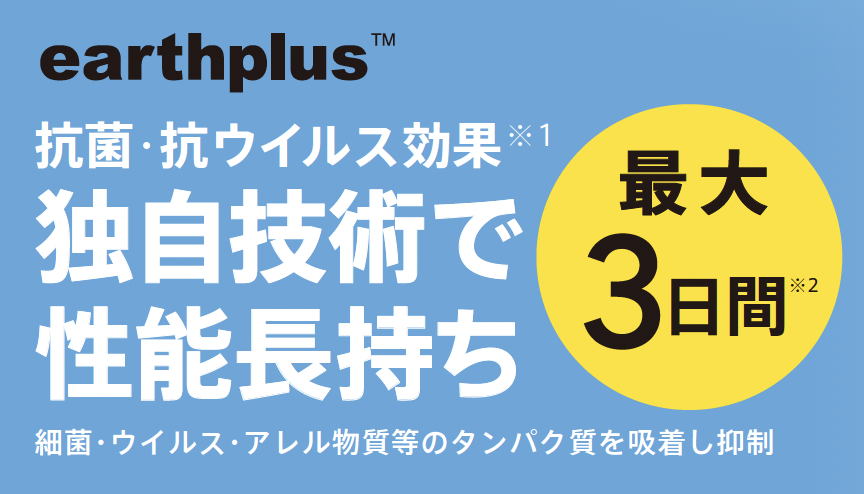 What is Earth Plus™?
Earth Plus™ is a composite functional material of ceramics (titanium dioxide, hydroxyapatite, and silver [metal]) developed by Shinshu Ceramics. It is composed of ingredients approved as food additives, is highly safe, and is a technology that adsorbs and decomposes proteins such as bacteria, viruses, allergens, and odors (derived from bacteria).It is comfortable to wear with less burden on the skin and ears.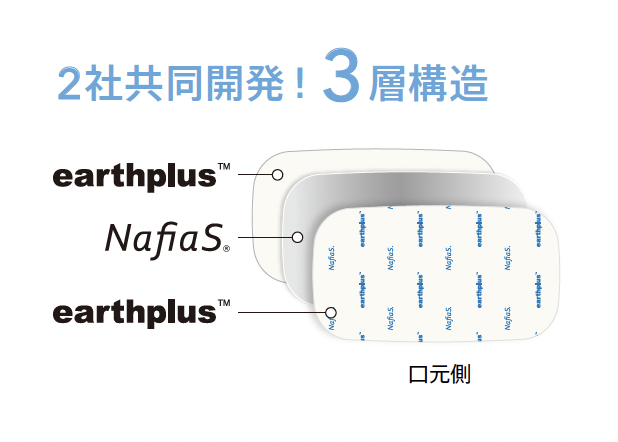 Product Composition
Three-layer construction with NafiaS® filters sandwiched between Earth Plus™ processed non-woven fabrics provides filtering and antibacterial/antiviral performance.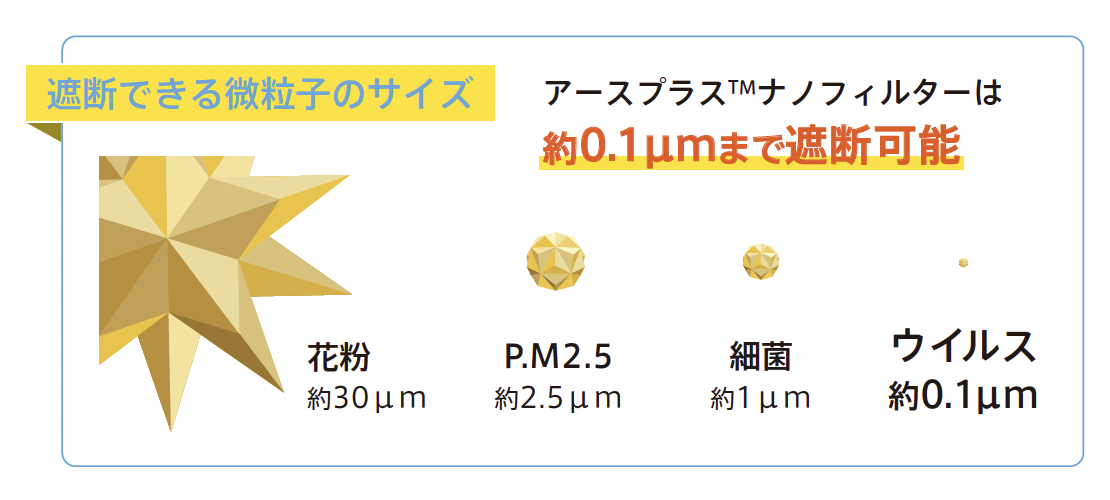 Performance of Earth Plus™ nanofilter
Earth Plus™ nanofilters can block particulates down to about 0.1um thanks to NafiaS®, adding high filtering performance to conventional cloth masks.
| Quantity | 11 pieces |
| --- | --- |
| Price | |
| Size | Size M: 15 cm x 9 cm, Size S: 12 cm x 9 cm |