AIR M1 is a high-performance mask that not only provides protection, but also allows you to breathe comfortably as if you were not wearing a mask.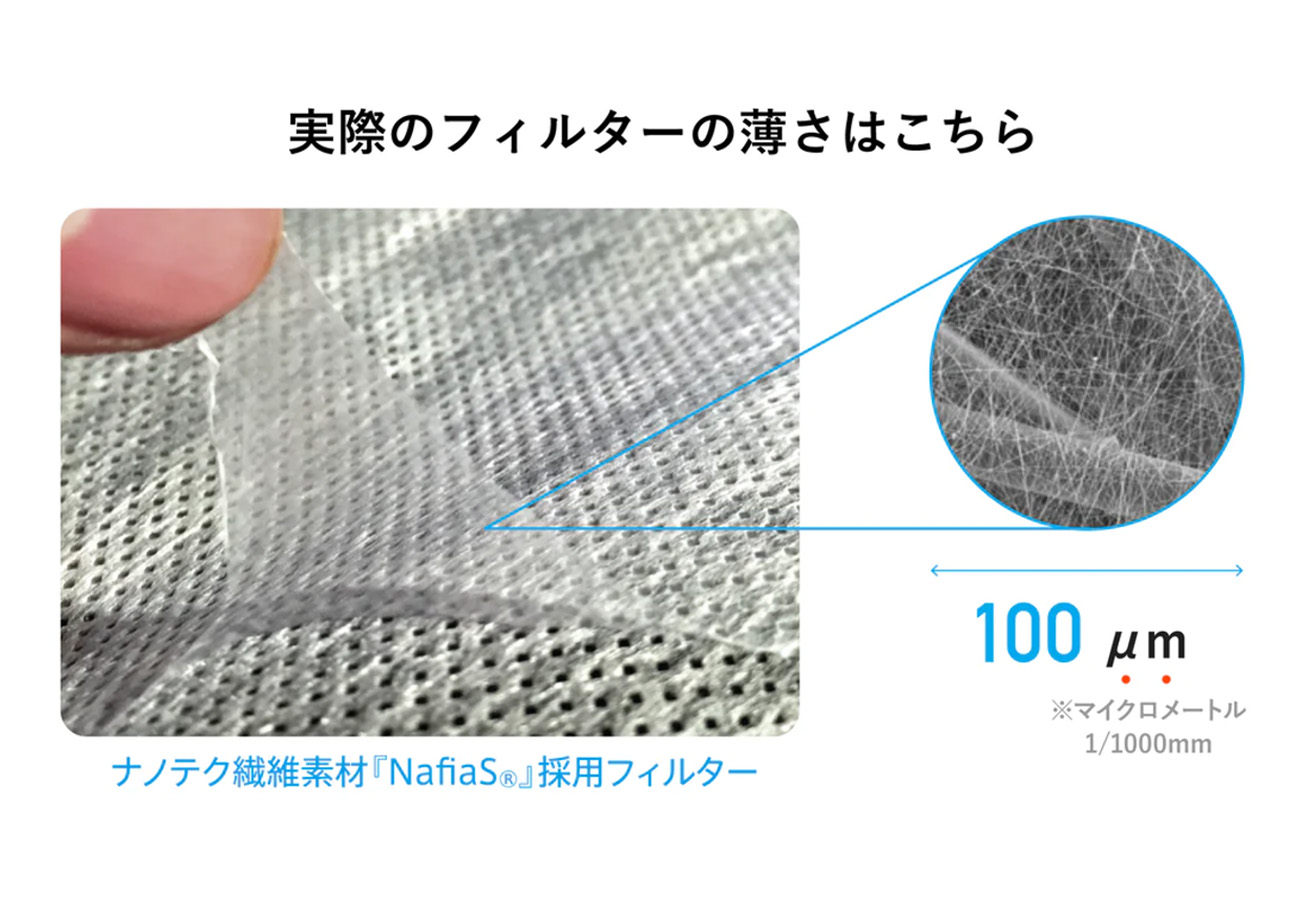 Light and Thin
The NafiaS ® filter is less than 1/100 the weight of conventional filters, and less than 1/200 the thickness.
It is comfortable to wear with less burden on the skin and ears.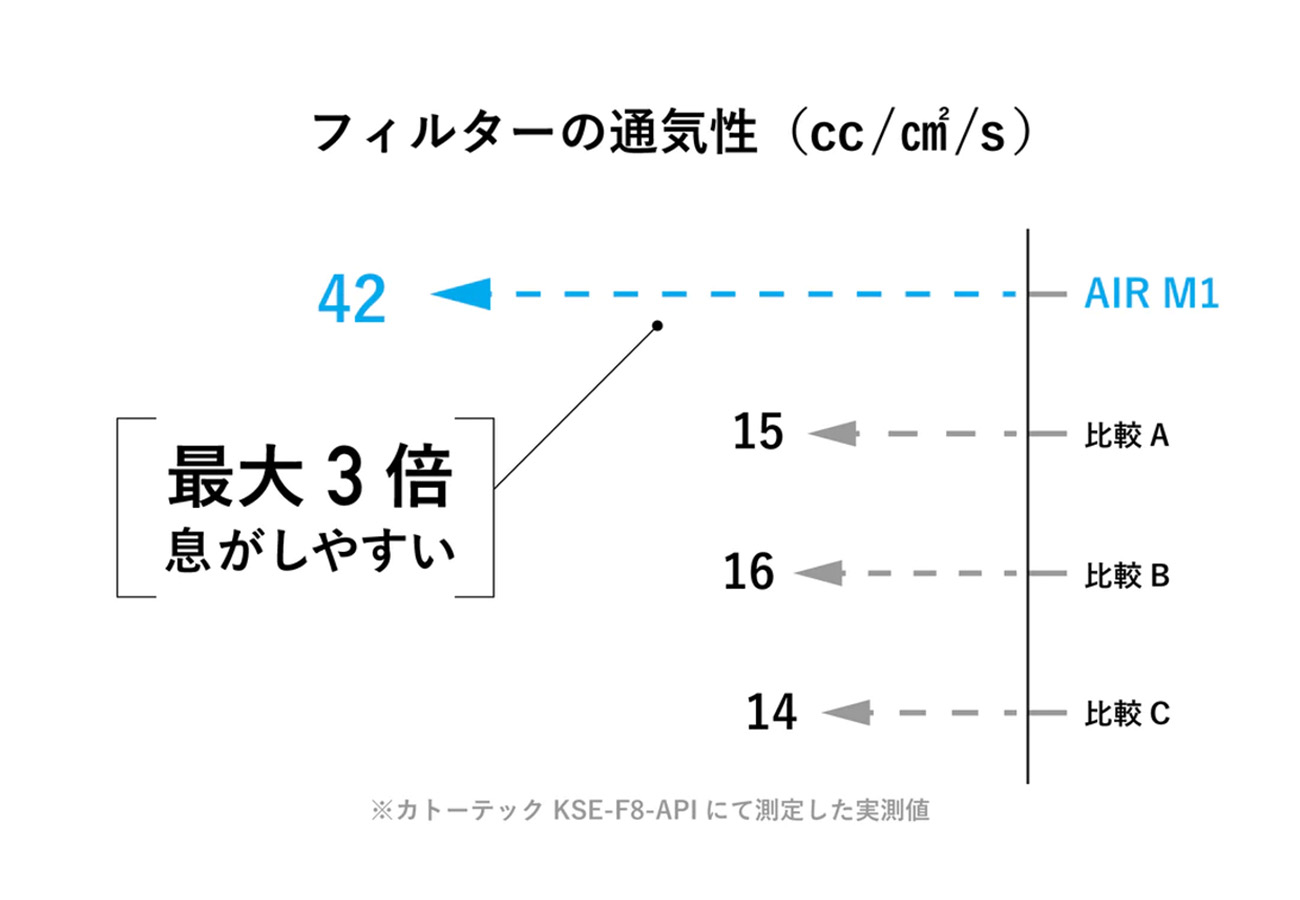 Excellent Ventilation
It is compatible with the ease of breathing up to 3 times the conventional ratio. The voice is easy to pass through and there is no discomfort.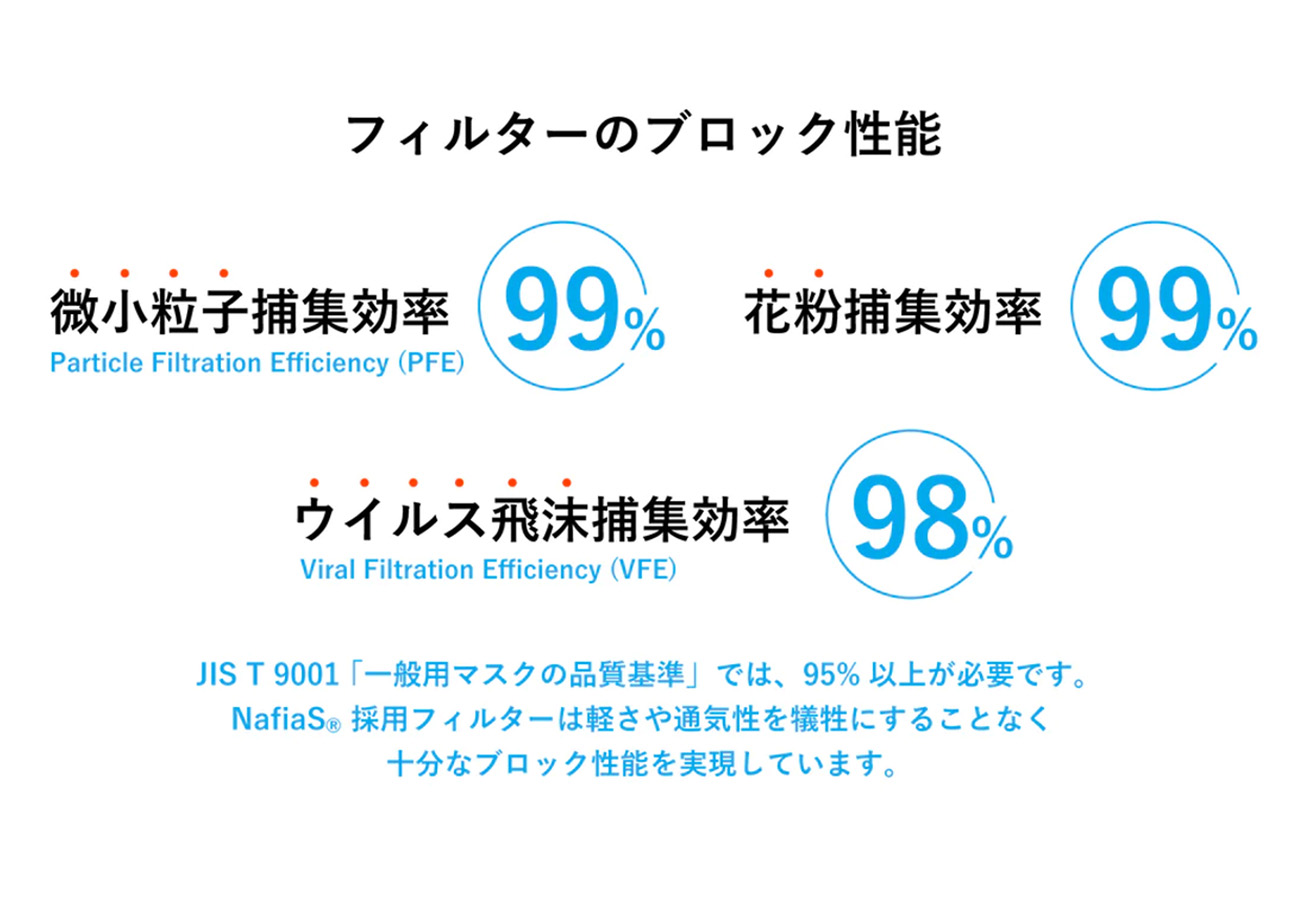 Performance and Comfort
It is thin, light, and has excellent air permeability, while also achieving high filter performance.
Both filter performance and comfort are achieved.
Quantity
30 pieces per box (individually wrapped)
Size

Normal H90 x W175mm / Small H90 x W160mm

Material
Body: polypropylene, polyester, polyurethane

Ears: polyester, polyurethane Nose wire: polyethylene